The stock market is bouncing all over the place, which makes this the perfect time to leap in.
History reveals that Leap Years outperform Average Years by, um, leaps and bounds.  If you look at the growth of the S&P 500 going back to 1926, you'll find an interesting and recurring pattern of growth through the months of an Average Year. Almost all the months show a positive return on investment, with the average month seeing an annualized return of 12%. July has traditionally shown twice that level of growth at 24%, and September is the only perennial loser, at an average of -10%.  In other words, in an Average Year, stocks grow in value for the first 9 months, especially in July, fall back in September, and grow again until December.
But every fourth year, those statistics go out the window. In an average Leap Year, stocks start out slow, and actually lose 16% of annualized value in April and May.  But then they, um, leap. 29% annualized growth in June. 38% in July. A ridiculous 57% in August. And positive growth for the rest of the year (including in the normal loser month, September). The average month in a Leap Year shows an annualized return of over 16%. In other words, Leap Years start out slower but then leap over the growth rate of an Average Year.
How can this be? (Hint: it's got nothing to do with February 29.) It has to do with the fact that Leap Years are also Election Years, and sitting politicians like to leap into their next terms. The Stock Trader's Almanac explains, in an article with the subtle title, ""How the Government Manipulates the Economy to Stay in Power," the Fed likes to stimulate the economy right before elections, so voters go to the polls feeling flush. And that just might encourage them to forget any recent political pain, and vote for incumbents.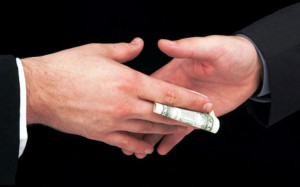 But, c'mon, this year is going to be different. With congressional approval at an all-time low, and both ends of the political spectrum screaming for change, does Washington think a few months of growth is going to assuage the furious masses? We can't be bought, right? I mean, throw the bums out, right? We're Americans, and you can believe that we're smarter than that, right? RIGHT?
Only with a leap of faith.